When:
July 14, 2023 @ 5:00 pm – 8:00 pm
2023-07-14T17:00:00-04:00
2023-07-14T20:00:00-04:00
Friday, July 14, 5-8 pm – Art Hop. Four artists will display their work at the LLA in July. Please note that the images below have been modified to fit the newsletter. Click on the image to see a more accurate representation of each artist's work. Stop by the LLA to meet each artist and see their work at Art Hop.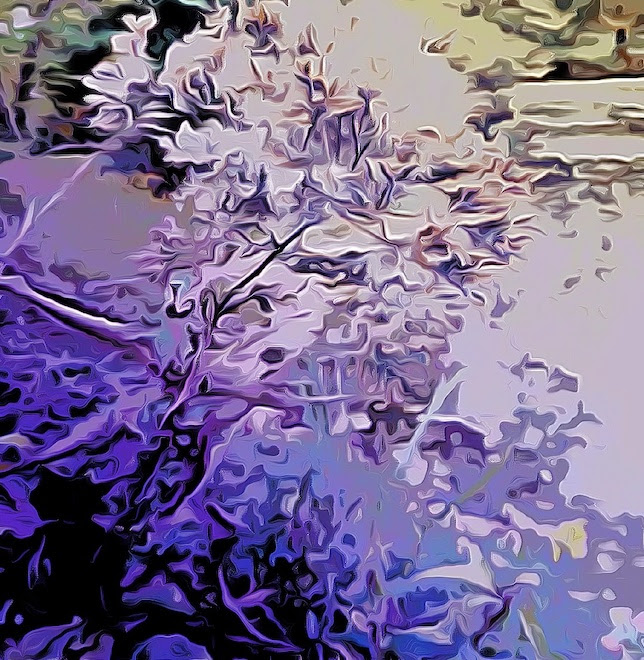 David Raznick
 has been painting and drawing for over 30 years. His recent work embraces the ease and simplicity of high quality, fade resistant marker and pen and ink.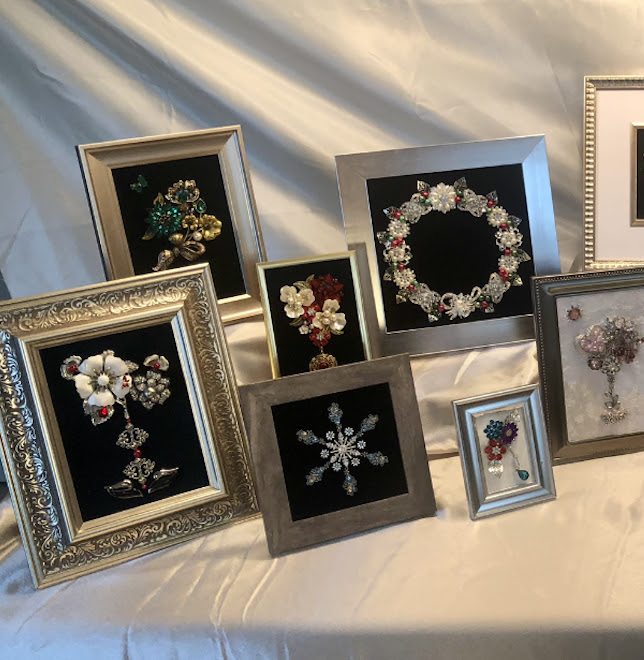 Lauren Charesse uses etching and relief techniques in her work and finds inspiration in the shapes, movement and energy she encounters in everyday life.[/one-half]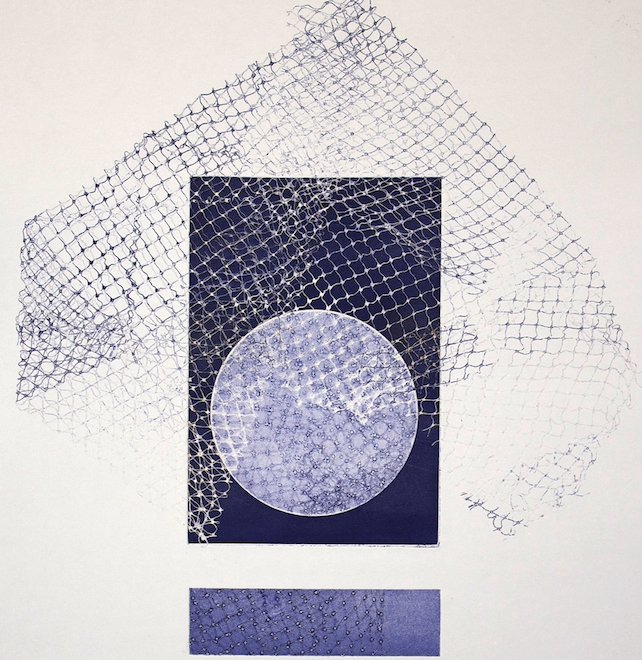 Wendy Hyames
 makes framed art using combinations of vintage, new, and broken jewelry. She has also been entrusted to create keepsake art with family jewelry.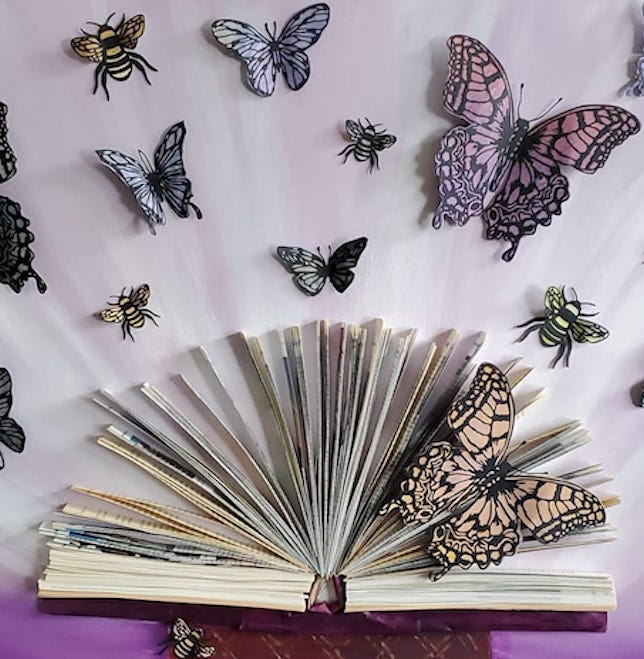 Michele Boudreaux's paper art collection, Le Petite Bookshelf, recently shown at Portage Public Library, celebrates the power of books to excite imagination.