When:
February 13, 2023 @ 1:30 pm – 3:00 pm
2023-02-13T13:30:00-05:00
2023-02-13T15:00:00-05:00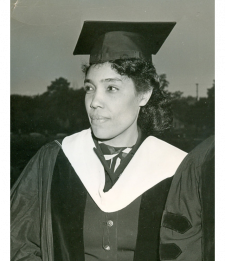 NOT A LUNCHEON
Introducing Merze Tate College at Western Michigan University. Sharon Carlson, LLA vice president and historian, will talk about the life of Merze Tate. Dr. Edwin Martini, dean of the newly named Merze Tate College, will describe its alliance of services, units, and departments that help empower students.
From the Merze Tate College webpage: "Dr. Merze Tate was a dynamic trailblazer who bravely defied systemic injustices, challenged cultural expectations, and found ways to overcome barriers as she forged her own path toward success. As a teacher, journalist, author, inventor, and advisor to world leaders, she shared her knowledge and used her connections to uplift others, help them discover their potential, and amplify their voices."
Join us for this interesting first program of 2023!
No reservation required.