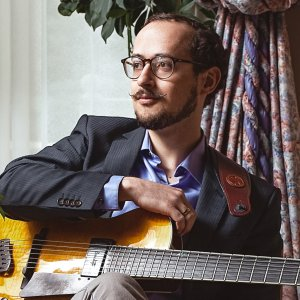 Andrew Saliba is an award-winning guitarist and composer from San Diego, CA. Based in Kalamazoo, he performs throughout Michigan and the Chicago area.
April 17, 2020
7:00 pm – 9:00 pm
He has performed with and written for WMU's Advanced Jazz Ensemble and Gold Company.
He will be joined on-stage by pianist Grayson Nye and bassist Andy Peck . Together they will create an intoxicating evening of smooth jazz.
Tickets are $10 for adults and $5 for children, payable at the door.
A complimentary coffee and dessert reception will be held after the concert.
Financial support for the musicians is courtesy of The Wiser Financial Group.
---