"Have a Heart: Celebrating Women's Minds, Bodies, and Souls,"
hosted by members of the Ladies' Library Association of Kalamazoo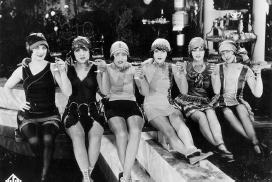 Thursday, February 27, 2020
5-7 pm
Ladies' Library
333 South Park Street
Kalamazoo, MI 49007
A fun-filled evening beginning with a presentation by Chris Lampen-Crowell, co-owner of Gazelle Sports, entitled "Women on the Move," followed by food, festivities, and shopping
Thank you to these vendors for their support:
Tudor House Tea & Spice, Gazelle Sports,
The Aroma Labs, VanderSalm's and
*The Michigan News Agency
Catered by Millennium Restaurants
*You will be able to buy children's books to donate to Books for Babies, one of the LLA's signature programs.
Each $20 ticket will include food, beverage, and a ticket for a glass of wine. Last year, this was a sell-out event—so get your tickets early! Makes a great Valentine's Day present!
For Reservations:
LLA members—contact Heather at llakzoorsvp@gmail.com to secure your spot.
Non-members—please click on the Eventbrite link to purchase your ticket!
---