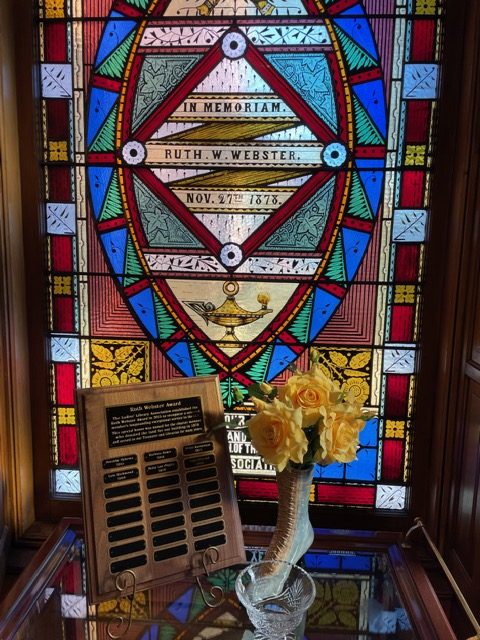 The Ladies' Library Association established the Ruth Webster Award in 2015 to recognize a selected member's longstanding, exceptional service to the LLA.
This special honor was named for the charter member who donated the land for our building and served as our treasurer for many years. The stained glass triptych on the east wall of the Ladies' Library's first floor commemorates Ruth Webster with the words, "She hath wrought a good work."
Any LLA member may nominate a fellow member for the Ruth Webster Award by filling out a nominating form and submitting the completed form to any current member of the Board. Updated forms will be available in the fall of the year. The form asks nominators to describe a member's
areas of accomplishment within the LLA,
most significant contributions to the LLA,
service as a role model to other members.
The deadline for nominating an LLA member for the Ruth Webster Award is October 1st each year.
Previous winners include:
Dorothy Dykema, 2015

Barbara Baker, 2016
Millie Karnemaat, 2017
Lois Richmond, 2018
Betty Lee Ongley, 2019
Judy Sherrod, 2020