Ladies' Library Association of Kalamazoo
333 South Park Street
Kalamazoo, Michigan 49007
Phone: (269) 344-3710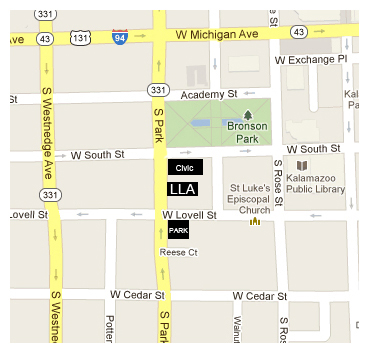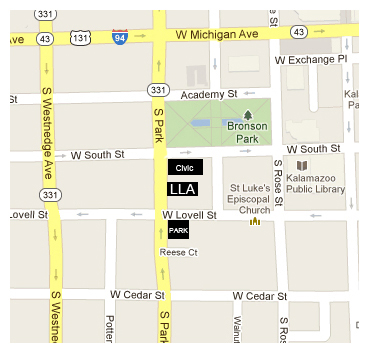 Parking for LLA Events: Limited parking is available for LLA members and guests in the LLA owned parking lot. It is located on the southeast corner of Lovell Street and Park Street. As these streets are both one-way, proceed accordingly. There is a lot entrance from both westbound Lovell and northbound Park.
Meters in the area are free after 5 p.m. and all day Saturday and Sunday.
Parking is NOT available for LLA members or guests in the Civic parking lot on the northeast corner of Lovell and Park (next to the LLA building) or in the First Presbyterian Church parking lot (behind the LLA building).