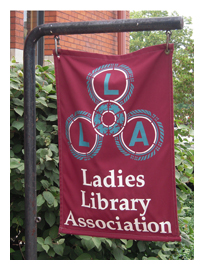 To join the LLA , simply complete the membership application (see below) and mail it with your dues check payable to:
Ladies' Library Association
c/o Claire Johnson, Membership Chair
333 South Park Street
Kalamazoo, Michigan 49007-5101
For membership questions, please contact Claire Johnson, Membership Chair.
Phone: (269) 344-3710
or
click here to email her.
Click here to complete and print an application form
NOTE:
Dues are $60 for the calendar year
and must accompany your application.