Recently the LLA contracted with Rock Bartley to restore the ash shutters in the building. Paula
Jamison and I paid a visit to Rock's workshop to see the progress on the project. During the
restoration process Rock discovered that at some time during their 144-year history in the
building, the shutters were painted white on both sides, and then restored to the original wood
finish. We are looking into LLA records at the Zhang Archives hoping to locate information on
when the shutters were painted and when they were restored.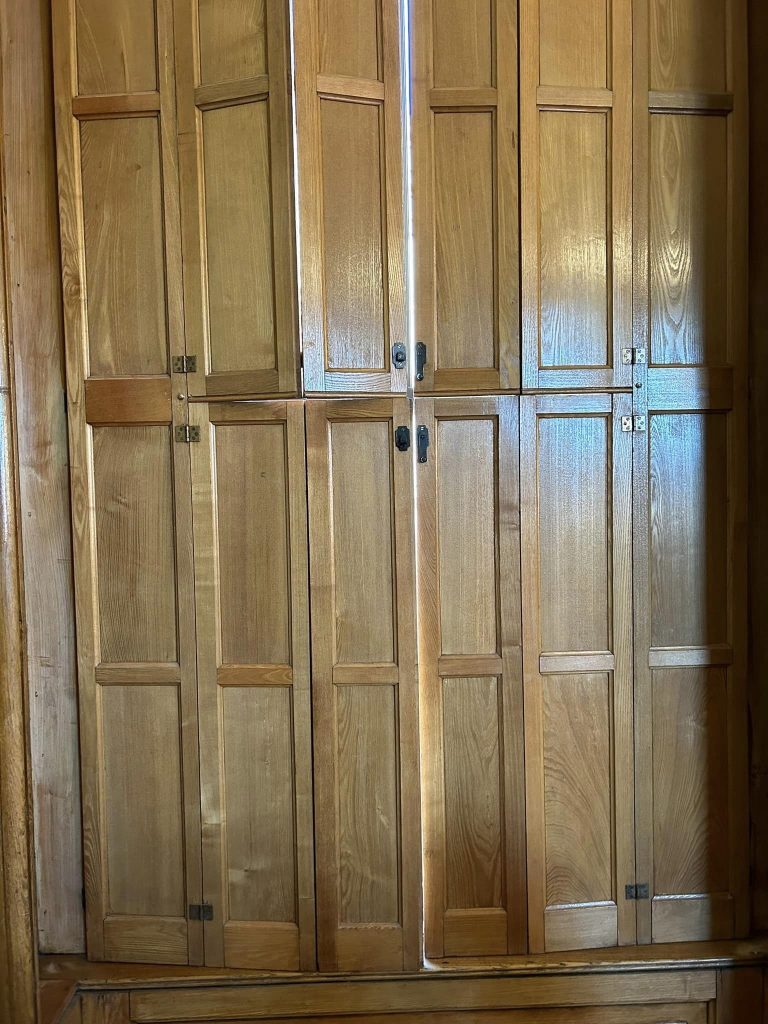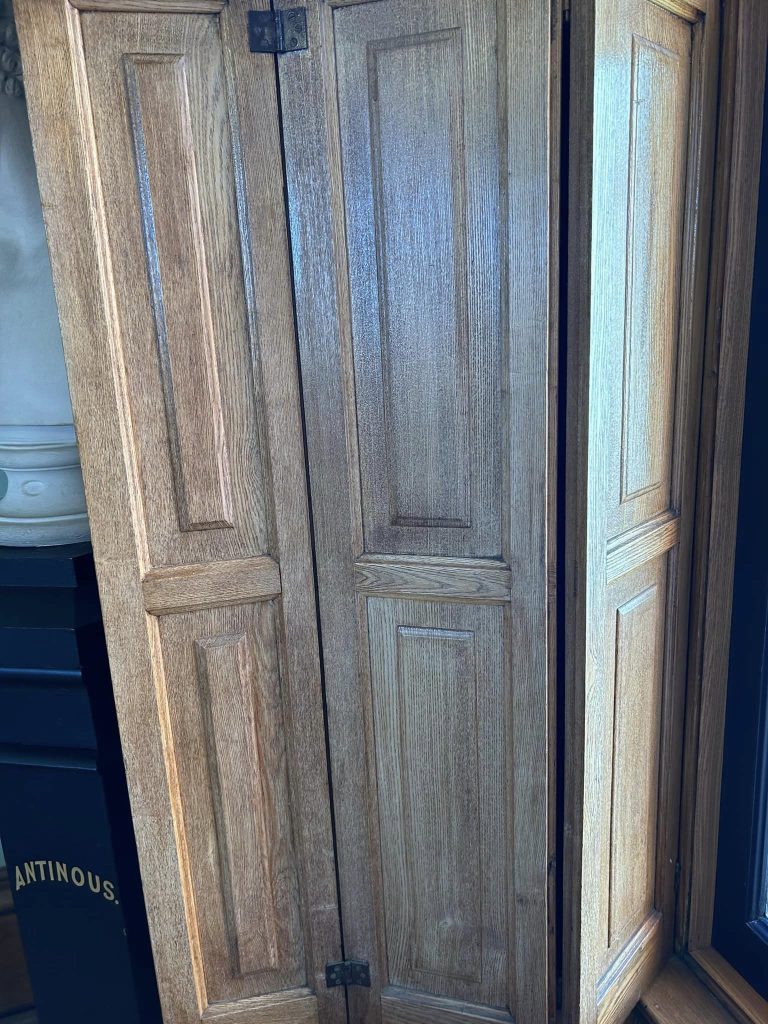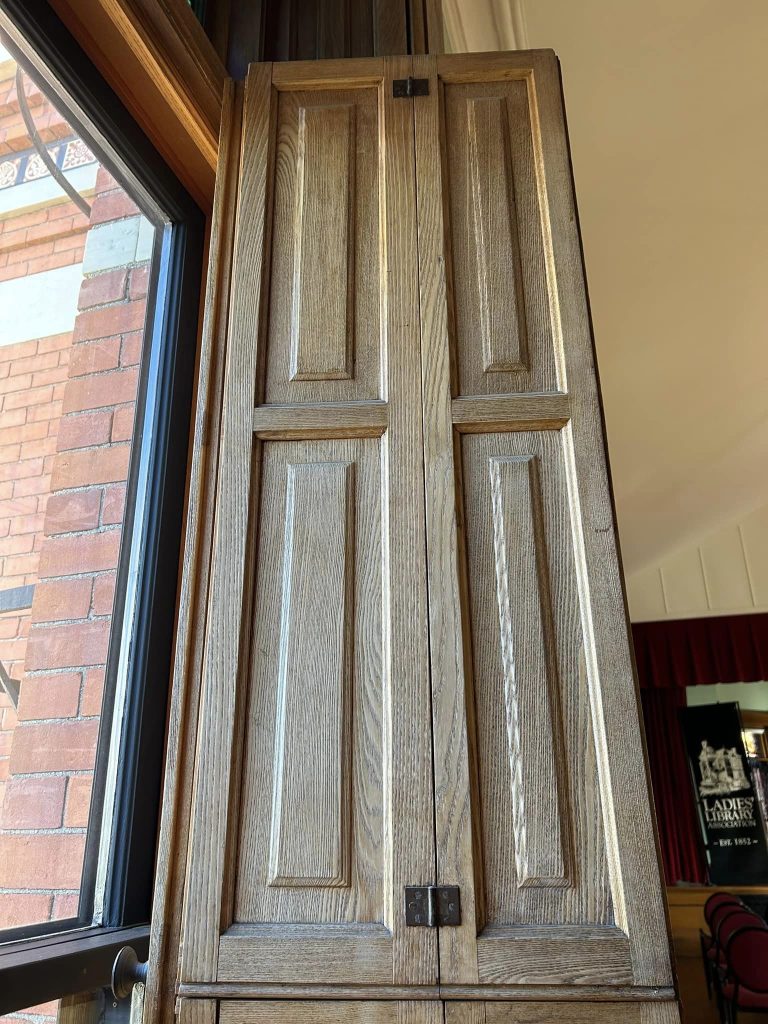 Here's the video of our visit with Rock explaining the steps to restoring the shutters and
hardware to their original finish.
Marge Kars
Building and Grounds Co-chair